5 Years ago,
I created this quilt:
I had just gotten into free-motion quilting
but as many of you know I had already
been an artist for several years.
It was created for a competition
at the Houston International
Quilt Festival called
"Create Your Style With Swarovski Elements"
(yep, THE Swarovski company was the sponsor
along with SAQA and Pfaff Sewing Machine Company)
The theme was music
so I chose to incorporate some of my favorite instruments
into the composition.
Lo and behold,
it won first place!
I am guessing if you are reading this post
that you have already heard about this quilt
so I am not going to keep gushing about it.
(You can read the full story about it here)
BUT…
I do have some exciting news.
The design was so popular
that people kept asking me
to make a pattern for it.
So I did!
And people bought it!
The pattern is a whole-cloth quilt
and is presented in a simpler form
so even the most novice of quilter
can tackle it one section at a time.
After all, when I first made the quilt,
I had to take it a step at a time
and figure out how I was going to quilt each section.
Many of those quilters wanted to kick it up a notch
and really create a masterpiece like the original…
Well, ask and ye shall receive!
I have decided that I am going to offer the
ULTIMATE QUILTING CLASS!
I call it
"The Shimmering Symphony Master Class"
and here is what that means exactly…
Because all of you lovely people live all over the world,
this will be an online course that will last a whopping 4 weeks!
The class will be super interactive,
with live videos where we will meet online
and learn together!
Each main weekly video will be jam-packed
with instruction and demonstrations
and the comments and questions
will be moderated and answered on the fly.
You can plan for at least an hour for each weekly live video.
Don't worry if you can't actually watch it live, though.
It'll be hosted in a private Facebook group
only for those who are enrolled in the class,
where you can access the video at any time.
(You must have an active Facebook account.
After you sign up, click the link to the group and request to join.
Not only will this give you access for the class,
but you will retain access to the group
for an additional 3 months afterward.)
So, every Saturday afternoon (MST)
for 4 weeks I will post a live video.
I will also post content and mini technique videos
throughout each week
in hopes that all of us will finish the master class
with our very own Shimmering Symphony Quilts!
I will also post coupons,
and send out "door prizes" throughout the class
of some cute fabric and super fun quilting supplies!
I have some wonderful class sponsors to thank
Including:
The Warm Company,
Modern Yardage,
The Quilt Show with Alex Anderson,
MyNotions.com
AND
Swarovski Crystal Company!
The class will start on
SATURDAY, APRIL 8th, 2017
so mark you calendar and sign up
as soon as possible to reserve your spot!
As I teach you how to make your own
"Shimmering Symphony" quilt,
each week's techniques will
build off the ones from the previous week
(so prepare for some quilting homework)
and I will go over every single design and free-motion quilting pattern
within the quilt and give you the step by step guidance you'll need
as you tackle this super fun project!
Along with the content that I post within the class,
Facebook provides the perfect platform to easily share photos
of your progress with me as well as the rest of the class.
It will be easy to ask questions
about styles and techniques we use,
and I will constantly be moderating the group
to provide personalized feedback and instruction based
on your design choices and quilting skill level.
(Isn't technology A-MAZING?? We can all take a class together
from the comfort of our own homes!)
You do NOT need to have a
longarm machine to participate,
simply any machine capable
of free-motion quilting.
Now let's talk numbers…
A 4 week online course comparable to this one
would generally be anywhere from $399-$549.
But, because this is my first time teaching
an online course in this format,
I am discounting the price to just
$299 per person!
This price DOES include the downloadable pattern
if you don't already own it
(If you've already purchased the pattern,
email me for $15 off your class tuition before you sign up;
no need to pay for the pattern twice! 🙂
The actual quilting materials are not included,
however the supplies will not be too expensive
because the quilt itself is fairly small.
(Unless you plan to BLING the crap out of yours like I did…
crystals alone for the original quilt were more than I am
charging for the class itself.
But, perhaps you might win some shiny stuff
in the door prize drawings!)
I have some AWESOME door prizes
to hand out including:
Some of my favorite batting from
The Warm Company:

Custom printed fabric panels from Modern Yardage:


Beautiful Genuine Swarovski Hot-Fix crystals
from the Swarovski Crystal company:


Some awesome quilting supplies from
Mynotions.com: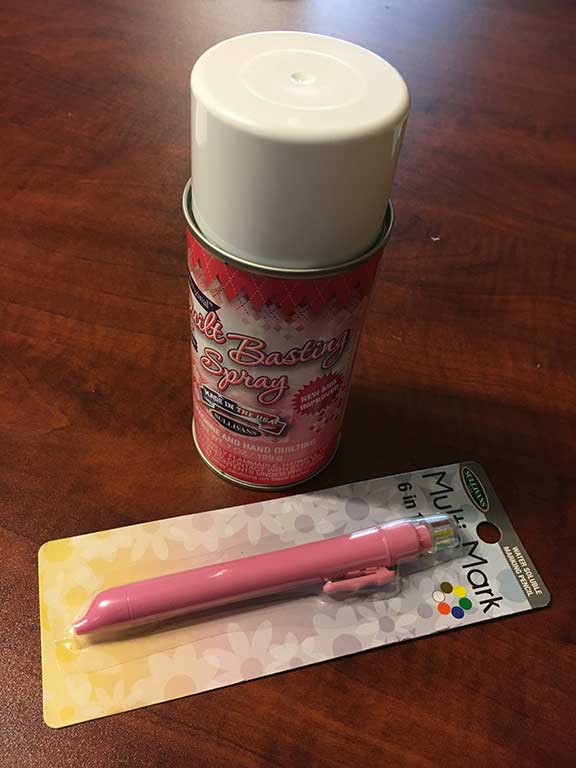 As well as some of my own favorite quilting goodies!


Check out the class Sign-Up page to see
a full list of the supplies you'll need.
I think this class is going to be so fun
and I am REALLY excited to make this quilt again
to celebrate the 5 year anniversary of
Shimmering Symphony winning first place!
Be sure to sign up soon, because spots may be limited!
And hurry,
REGISTRATION CLOSES ON MARCH 31st, 2017!!!
Also, if you refer a friend,
have them put your name in the comment
of their order when they sign up,
You'll get a $30 Gift Card to
www.KarleePorter.com
when the class starts.
SEE YOU IN CLASS! 🙂
Be great to each other!
-Karlee