This summer I have had the ride of my life!
After the Graffiti Quilting book was published
in the Fall of 2014,
I got numerous requests to visit various places
to teach the Graffiti Quilting Class.
Believe it or not, I am still in college
working on my Bachelor's degree
in Fine Arts/2D design.
So, the window of opportunity for travel
was quite narrow.
In the first week of May
(Right after spring semester ended)
I was able to share my quilting expertise
with the wonderful people of Canada.
The first stop was in Calgary, hosted by
Deb of Loopy D's Quilt Studio.
After that, I migrated northward
to Edmonton.
I got to spend a week with the Sparrow's
at Sparrow Studioz.
The ladies here did a phenomenal job. It was so rewarding
to see a group just internalize all the information I gave them so quickly!
Also, Sparrow Studioz even let me do graffiti on their bathroom door!
At the end of May,
Andrew and I took off towards Europe.
This voyage was extra special, because we would be here
over our 6 Year wedding Anniversary.
We spent it hiking the coastal cliffs of Howth, Ireland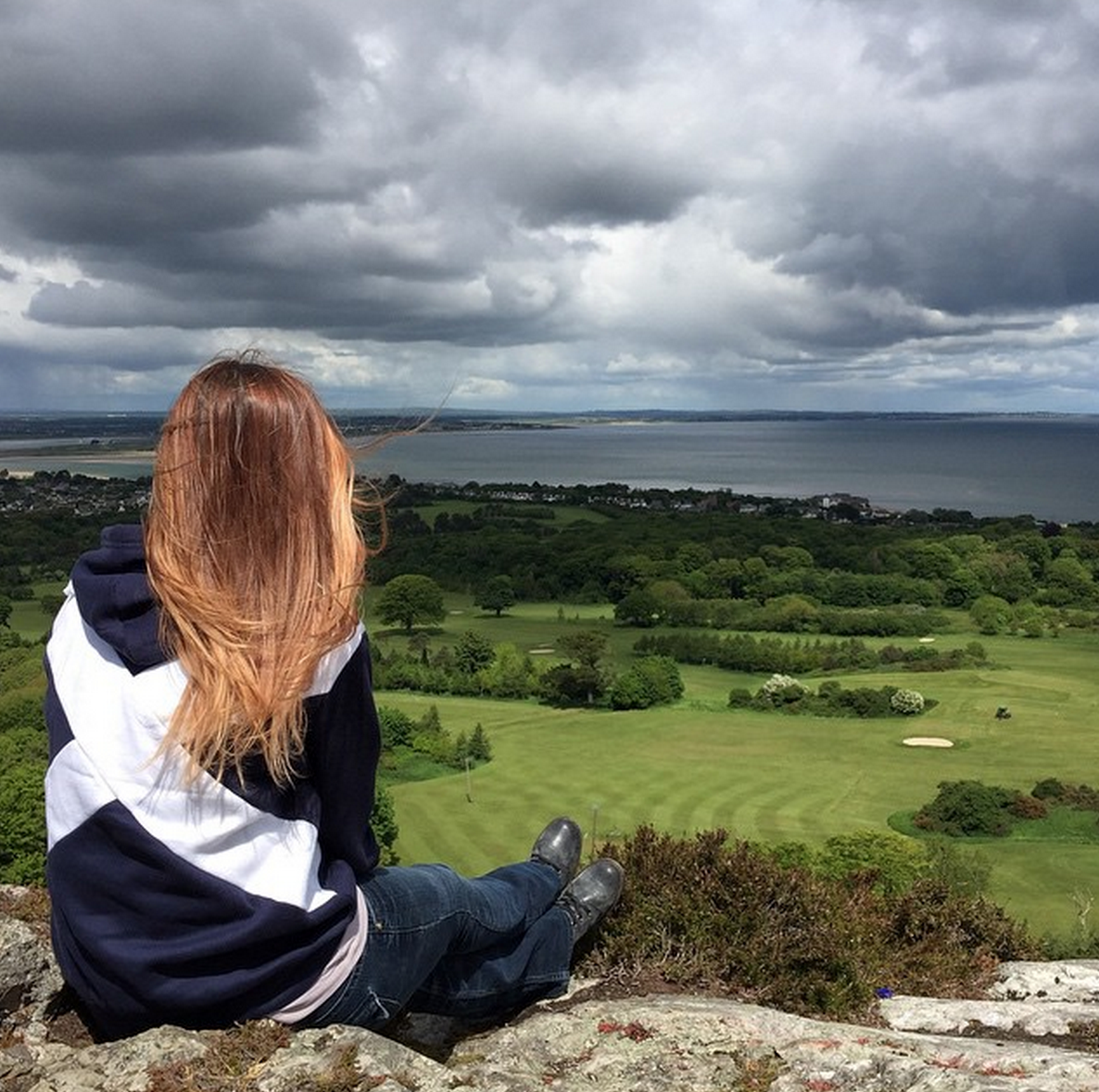 and exploring the historic Castle of Edinburgh, Scotland.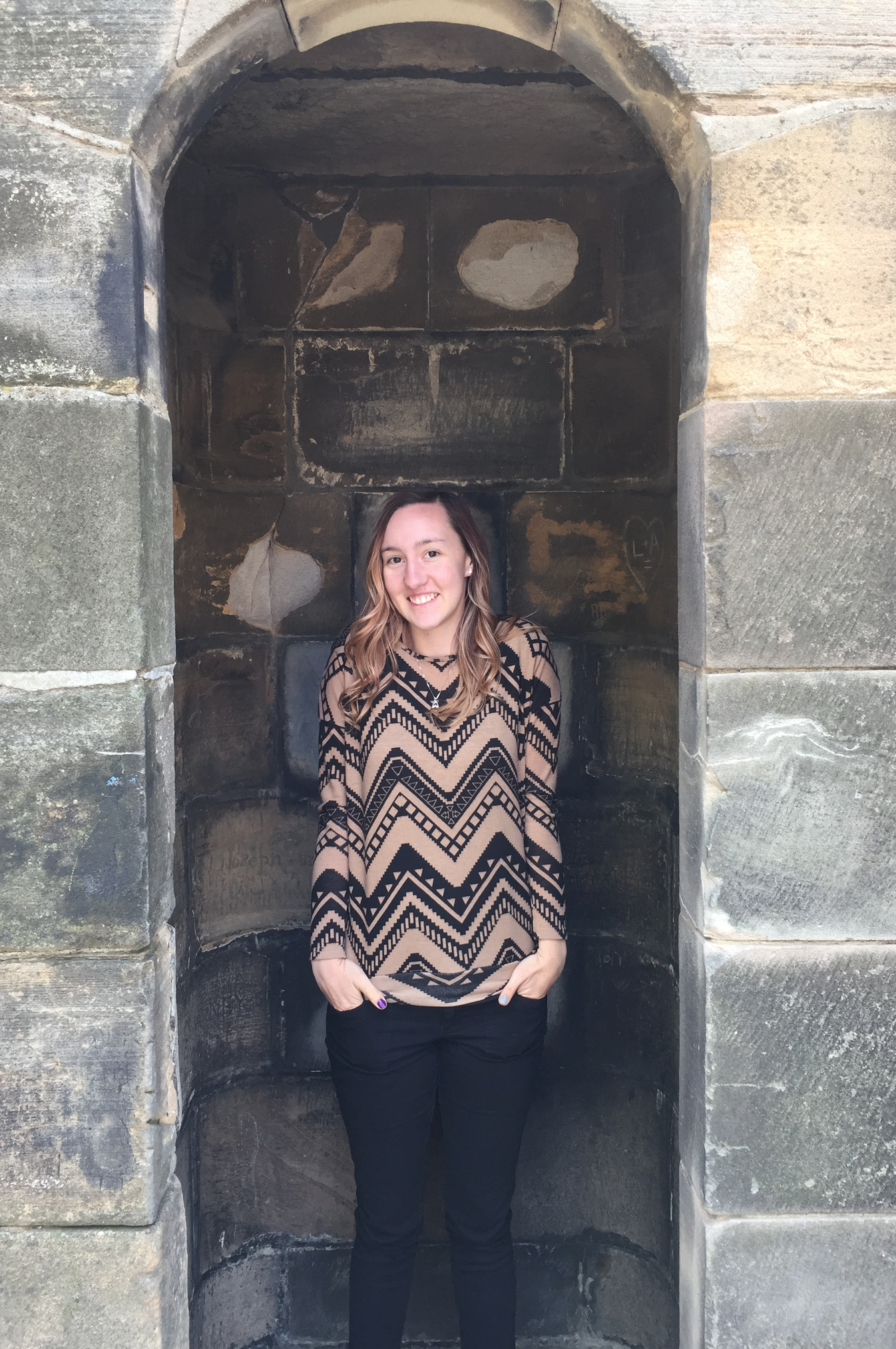 The second week of our trip was spent in the beautiful city of
Birmingham, England where we were hosted by the wonderful shop
The Cotton Patch.
and I also tagged their bathroom door…
I taught two, 2-day-hands-on
Graffiti Quilting workshops, and suffice it to say the students
not only met by exceeded their reputation as being
"serious" quilters.
This was also the location of the first man-student
to take a full 2-day workshop!
He was a Vascular Surgeon named George
and he flew all the way from Germany
just to learn from me!
What an honor!
The rest of June and all of July
was spent with friends and family back in Utah,
as well as establishing myself as a
FULL TIME BUSINESS OWNER!
(Technically, I have owned my business for a little while now,
but was working a day job at the same time,
quitting just after returning home from Canada.)
When August rolled around,
Andrew and I got bumped up to first class on a flight to
AUSTRALIA!!!
From the 8th to the 30th
I was able to do a legit
Graffiti Quilting Teaching Tour
along the southern coast of Australia!
The first stop was Sydney,
where Andrew and I did all the touristy things Sydney had to offer.
We saw the Opera House,

we walked across the bridge,
Went to the LDS Temple
Went to the Museum

and we even got to see Matilda The Musical at the
Sydney Lyric Theatre!
So fun!
Our next stop was Geelong,
where it was time to get down to business.
My first host was the wonderful Tracy,
from Heights Sewing Center.
We had a wonderful two-day class,
and I even gave away some mini quilts as door prizes.
Before leaving Geelong, Tracy and her husband
(an avid and die-hard surfer)
took us for a drive along
The Great Ocean Road.
It was breathtaking!
The next stop in the tour was Adelaide.
The night before teaching,
I was able to do a little shopping.
I found a wonderful little book store
where I purchased some mole-skin journals
that I later drew on and gave away as door prizes to a few students.

Heather, along with her parents,
Kathy and Dave
are the owners of Adelaide Sewing Centre.
They treated Andrew and I like part of the family!
And, not to brag, but Heather's daughter Cami and I are basically BFFs
I also got a little ambitious and Graffiti Quilted
one of the moleskin journals.
aaaaaand….
I tagged their bathroom door too!
aaaaaaand…..
I tagged one of their quilting machines as well!
After leaving Adelaide,
Michelle, the owner of Handcrafter's House
picked us up from the airport in Perth, Australia.
I have to give a HUGE shoutout to Michelle
for organizing this trip for me, as well as making sure all our domestic flights
were taken care of.
LOVE YOU MICHELLE!
I was able to spend a week teaching at Handcrafter's House.
I had heard that Australian quilters are no-joke
but I was still blown away with the skill level I was able to work with
while teaching down under.
This was just one of the student's work
after finishing the class:
So wonderful!
I also made another fun class sample that we drew out as a door prize,
as well as a couple more moleskin journals
tattoo'd up by yours truly…
During the couple days that I didn't teach,
Michelle took us on amazing adventures!
We took a Segway tour,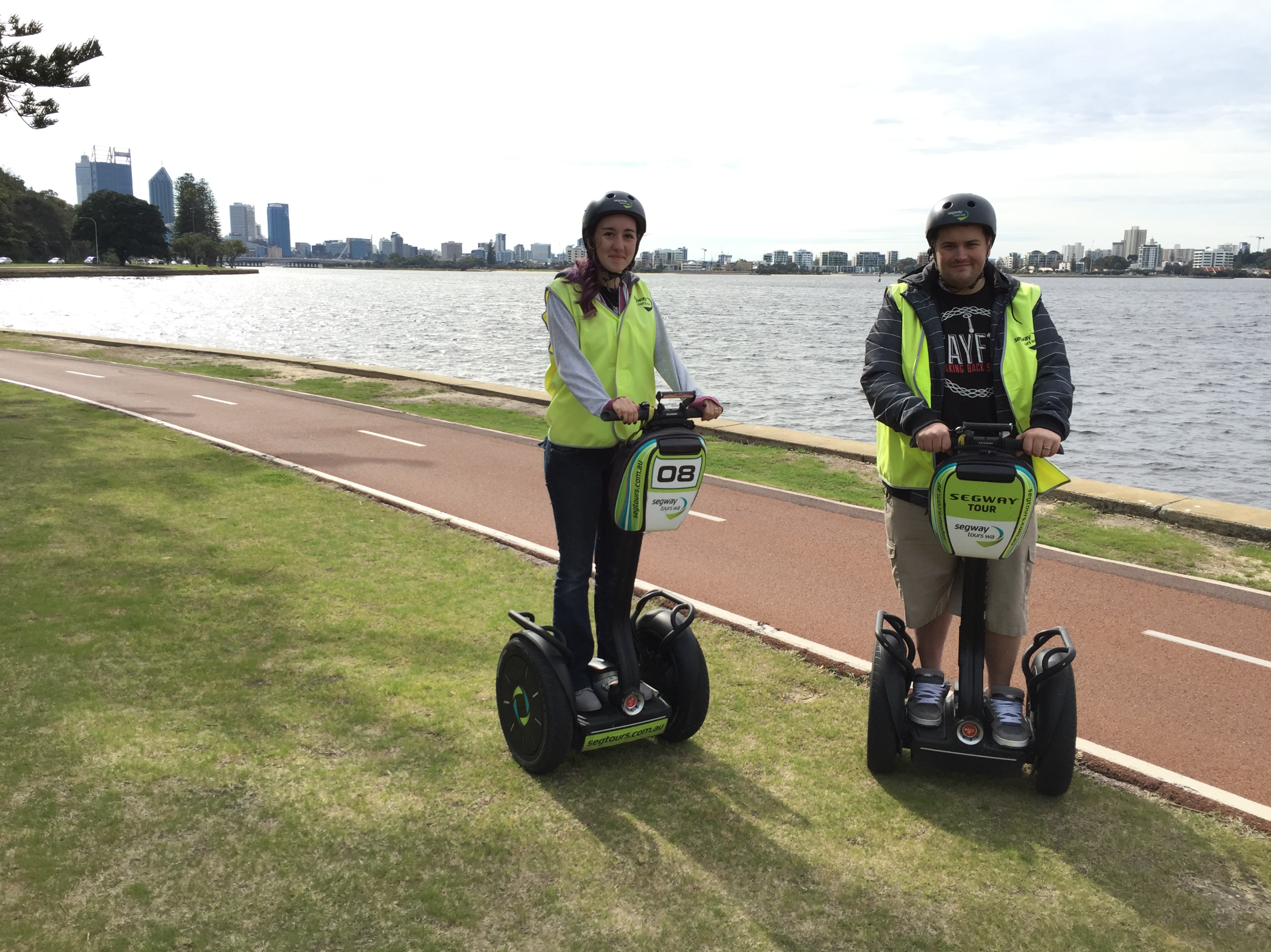 went to King's park,
Dipped our feet in the Indian Ocean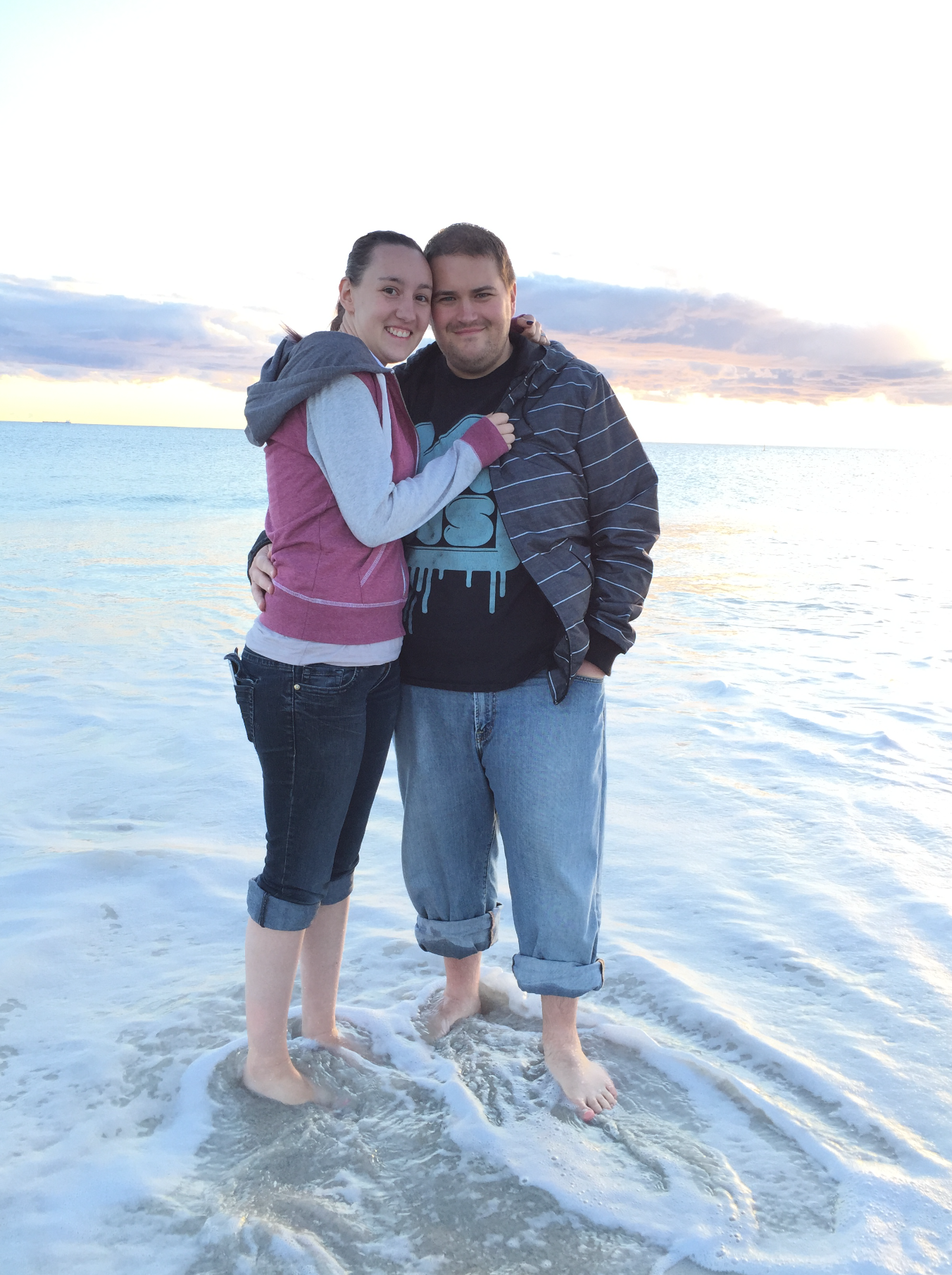 watched the most beautiful sunset

and snuggled with Kangaroos
and Koalas.
Also,
I had a burger with a fried egg and beets on it.
*DROOOOOOOL*
#addicted
And went to Cirque Du Soleil!

What more could a girl ask for??
Our final destination in the Australian tour was Woolongong
(about an hour outside of Sydney)
where I was able to have a more intimate group of quilters.
My host was Rachael, a member of the Woolongong Modern Quilt Guild.

She took great care of us, and was also able to take the class
and learn alongside her guild mates.
And, of course I made sure they also got some fun door prizes!
All in all,
I had the most wonderful experience,
and I am so extremely thankful to the support that I have been shown
all around the world!
The day after returning home from Australia,
I began my fall semester at
Weber State University.
I will be staying close to home and possibly doing a couple local gigs
to teach Graffiti Quilting.
Thank you so much for following my work,
and I promise, there will be much more to come
in the next few months.
I also must apologize
that I was not able to travel to all the requested locations
while teaching this summer.
But,
for those of you that wanted to take my class
but haven't gotten the opportunity,
I think you'll be extra excited for what's in store
in the next little while.
As always,
be great to each other,
-Karlee