This quilt in my Sentimental Snuggles series was made as a "thank you" gift to a dear friend of mine for letting me couch surf at her house while I was on a trip to San Antonio. (And by couch surf I mean her sweet mother slept in the guest room and let me have her bedroom while I was in town. They were the most gracious hosts.)
Just as with all my other Sentimental Snuggles projects, this design started by Danielle and her husband compiling a list of quotes and phrases that were meaningful to them. Then deciding on a color scheme. Here is what the finished digital design looked like:
For the quilting, I did my Karlee Kurls (because duh. Easy, breezy and beautiful.)
For the backing I actually used a really soft bedsheet from Walmart. It was so soft that I kept the fitted sheet in the set for my own bed!
Then I bound the edges with this pretty, mustard color that matched the gold lettering of their last name in the center of the quilt.
It turned out so pretty!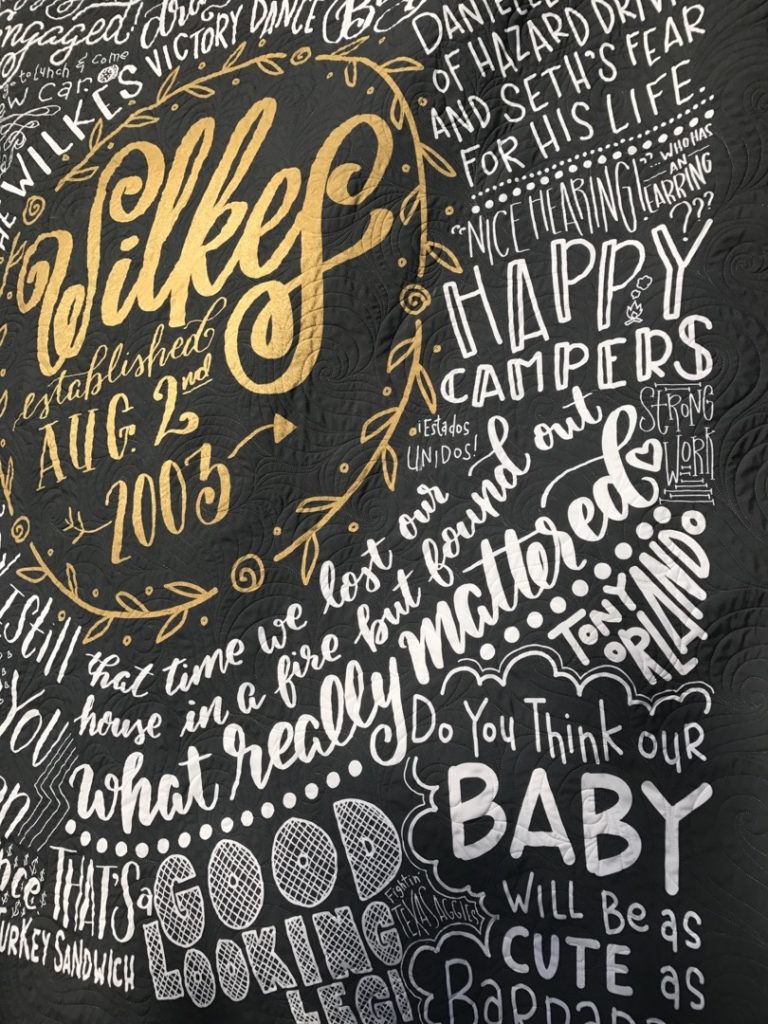 I really love making these quilts, because they are just so meaningful and original.
-Karlee